Jungle Jamboree is an amazing restaurant for having meals in an adventurous atmosphere with eye-pleasing interiors. As the name suggests, the interiors are based on jungle theme giving you an experience similar to that of dining in a Jungle. This place gives you the pleasantness of greenery amidst the city chaos.
There's much more to this restaurant beyond the unique theme.Jungle Jamboree serves the diners an amazing 7-course meal, thus giving you an experience of king size dining with varieties of food set on your platter.
Here are some points explaining why it is a must-visit place for a wonderful dining experience with 7 course meal:
Best Theme:
Jungle Jamboree is known for its theme especially among foodies and it is rated as the best among theme-based restaurants. This place gives you four dining zones to choose from for the best dining experience with beautiful ambience and services.
The Jungles Ruins (First Dining Zone):
This zone offers you a space fully surrounded by wildlife murals, creepers and lush greenery formed by real grass, giving you the feel of sitting right amongst wild animals and the greenery of jungle while you feast on the gourmet food served.
Aqua Cave (Second Dining Zone):
This dining zone gives you an underwater dining experience amidst star fishes and mermaid murals. It is lighted up in blue with aquariums and waterfalls to give you a royal experience.
Hunter's Lodge (Third Dining Zone)
A zone dedicated for people coming with friends.This space is the best to hang out and have a great time with friends in its lounge area. The luxurious seating andfull-time bar is just like an icing on the cake.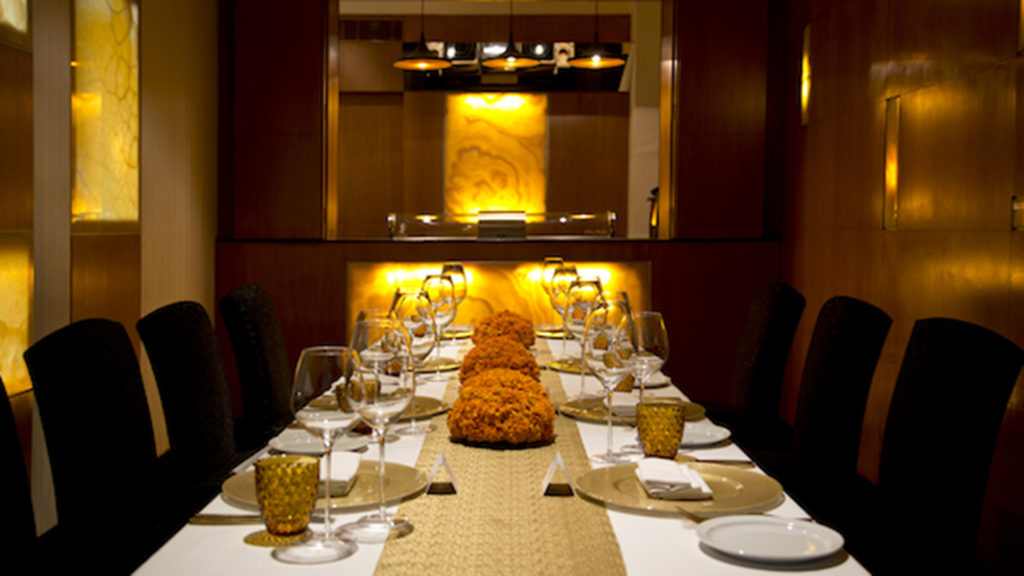 Kids Play Zone (Fourth Dining Zone)
Dining in peace seems to be a task when you have restless kids around you. Thekids play zone is meant for the little ones to enjoy with lots ofplaying equipmentaround to keep them engaged while you dine peacefully. The kids are accompanied by staff members, so you don't have to worry about your kids hurting themselves.
The 7-Course Meal:
The main attraction of this restaurant is its king size 7 course meal. Here's what this jumbo meal comprises of:
The first course includes chats and more and if you are a chat lover this course is just dedicated to you
The second course has soups and salads. You are offered a variety of soups and salads to choose from.
The third course includes Indian appetizers – tastyand tangy, sour and spicy, hot and sweet.They serve a vast range of appetizers for you.
The fourth course brings to you appetizers from around the world.After you have had desiappetizers, it's time to tingle your taste buds with appetizers from the menu brought to your plate from around the globe.
The fifth course offers you Indian mains.
The sixth course offers global mains. Hence, you can have a desi meal and global too.
The seventh course is Desserts. After enjoying the six courses, now it's time to sooth your taste buds with desserts and satisfy your sweet tooth too.
FourBranches
Jungle Jamboree has 4 branches in Delhi itself. Timings are from 12:00 noon to 11:30 PM.
Gurgaon Sector 29
New Delhi, Connaught Place
New Delhi. Rajouri Garden
Noida, Logix City Central Mall
Considering all these, we can rightfully say that Jungle Jamboree is the best place to enjoy a fulfilling 7-course meal.