Bengali sweet dishes are popular around the whole world. Every sweet lover just loves to taste these sweets. The rich flavour and classic taste have made Bengali sweet delicacies evergreen and top to the world. Traditional Bengali thali cannot be completed without having some extraordinary sweet dishes; it may be a Roshogolla, a bowl of Payesh, a Lalmohan, etc. It is always fun to explore Bengali sweet delicacies. Some of the popular Bengali sweets are described below: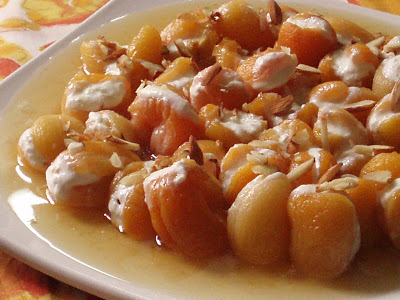 Mohan Bhog: It is an all-time favourite of the traditional Bengali sweet lovers. It is basically a semolina-based sweet delicacy that has variation in its sizes and shapes. This delicious and rich sugary sweet is perfect for any celebration.
Chena Murki: Chena is heavily used in a large number of Bengali sweet dishes. The chena murki is a famous sugar-coated Bengali sweet that has come in cube shapes. Rose essence provides a mind-blowing fragrance to this recipe. This lovely sweet is a must try for all chena lovers.
Lobongo Latika: It is an amazing sweet suited for every occasion. LobongoLatika is a much appreciated sweet dish prepared with Khoya, Maida and other ingredients. It is blended in sugar and folded as well as sealed with a clove. You can make this delightful sweet in your home to uplift your sweet mood.
Rosho golla: Roshogolla may work as an identification of Bengal. Many Non-Bengalis crave for having this during their Bengal tour. This soft-rounded and spongy sweet is just irresistible to taste. This iconic mishti has different variations, such as Nolen Gurer Rosho golla.
BhapaDoi: This delightful sweet dish is prepared with blending yogurt and condensed milk. Almonds and pistachios are usually used for the garnishing. You can enjoy bhapadoi as chilled after taking it out from the refrigerator.
Malai Chom Chom: Chom chom is a must try dish for all the sweet lovers. It has an amazing golden brown color on the outside. It is prepared with chena with a touch of kesar. Your celebration will be a hit with this amazing mishti.
Nolen Gurer Payesh: Payesh is an irresistible sweet delicacy and Nolen GurerPayesh has added another feather to its cap. In the winter season, Bengalis relish this sweet dish, as this special 'gur' is available in times of winters only. Milk and rice make the base of this preparation. If you are traveling to Bengal in winters, then you can taste this unmatched and unforgettable Payesh.
Pantuwa: It is a traditional sweet of Bengal. The amazing deep-brown sweet balls appear hard from outside but are extremely soft and juicy from inside. These deep-fried sweet delicacies are perfect for guest serving.
PatiSapta: It is a popular 'pitha' that is relished in the winter and specifically during 'Poush Sankranti". It mainly has two variations in its filling – coconut and jaggery or kheer. Both of them are equally popular and delicious in taste.
The count of Bengali sweet is almost impossible because sweet dishes are an integral part of this rich culture. Moreover, new sweets are invented and experimented on a regular interval.